THE VOLVO XC90 | NEAR BURLINGTON, VT

View Our Volvo XC90 Inventory
Many Shelburne, VT drivers recognize Volvo for its exceptional vehicles that feature new safety and technological innovations. The new Volvo XC90 continues this trend and makes driving more fun and exciting. At Almartin Volvo Cars, we have an incredible inventory of these vehicles, and you can come down and see them in Shelburne. We offer an exciting lineup of great vehicles backed up by friendly customer service. We will help you go through the entire sales process to find the right Volvo XC90 for your needs.
Since this vehicle has several luxurious trim levels, we can help you go through each one and figure out which makes the best option for your high standards. You can even take a test drive and feel how it drives on the road. Our excellent representatives can help you go through the process of creating an entirely custom model based on your choices, too. The Volvo XC90 represents a premium SUV that has enough space for your entire family. It will change the way you look at SUVs, and you can start the shopping process by exploring our massive inventory.
Interior/Exterior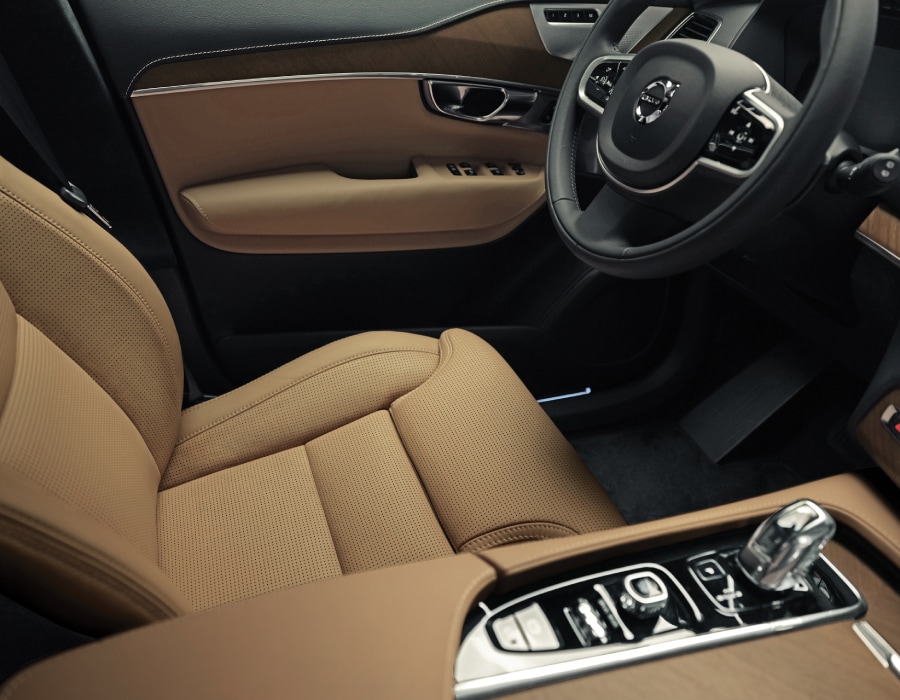 The new Volvo XC90 stands out with its streamlined look. Take the first step to owning a new XC90 by finding the style you like. Essex, VT drivers have three options to consider, and each model differs dramatically. On the interior, the Volvo SUV appears roomy and comfortable. It features sleek seating that feels great on your body. Inside the cabin, an advanced filtration system works every moment to ensure you have the cleanest air possible. You will feel great and rejuvenated when you get inside this vehicle. You'll get a heads-up display on the interior that makes it easy for you to see everything that happens on the road.
On top of all this, the exterior looks excellent, as well. It has a bold new look that feels sporty. It features a long front hood, used to house its powerful and efficient engine. You have multiple choices of wheel sizes, which has a dramatic look on the vehicle. It will ensure that you stand out in Plattsburgh,NY.
Safety and Technology
When it comes to technology, the Volvo XC90 stands out from most vehicles you will see in Shelburne. It has multiple innovations and driver aids, and it even has an efficient powertrain. The new XC90 ensures that you won't have to spend a lot of time and effort worrying about what happens on the road. It has a plethora of sensors to detect cars around you and navigate traffic successfully. It uses four cameras to give you a 360° view of everything going on around you. You can use this technology to park and have a good idea of everything in your area.
The Volvo XC90 has an automatic driving system to ensure that you can go through stop-and-go traffic without having any problems. All these technologies ensure you get a vehicle that will perform to your needs. You have the option of choosing between FWD and AWD. AWD makes an exceptional choice for people who will have to navigate treacherous weather conditions. Finally, you'll also have access to blind-spot monitoring to ensure that you don't get into any road accidents.
Learn More at Almartin Volvo Cars
Learn more about our inventory and come and take a test drive in Shelburne, VT today. We will arrange a Volvo XC90 test drive opportunity for you at your leisure.