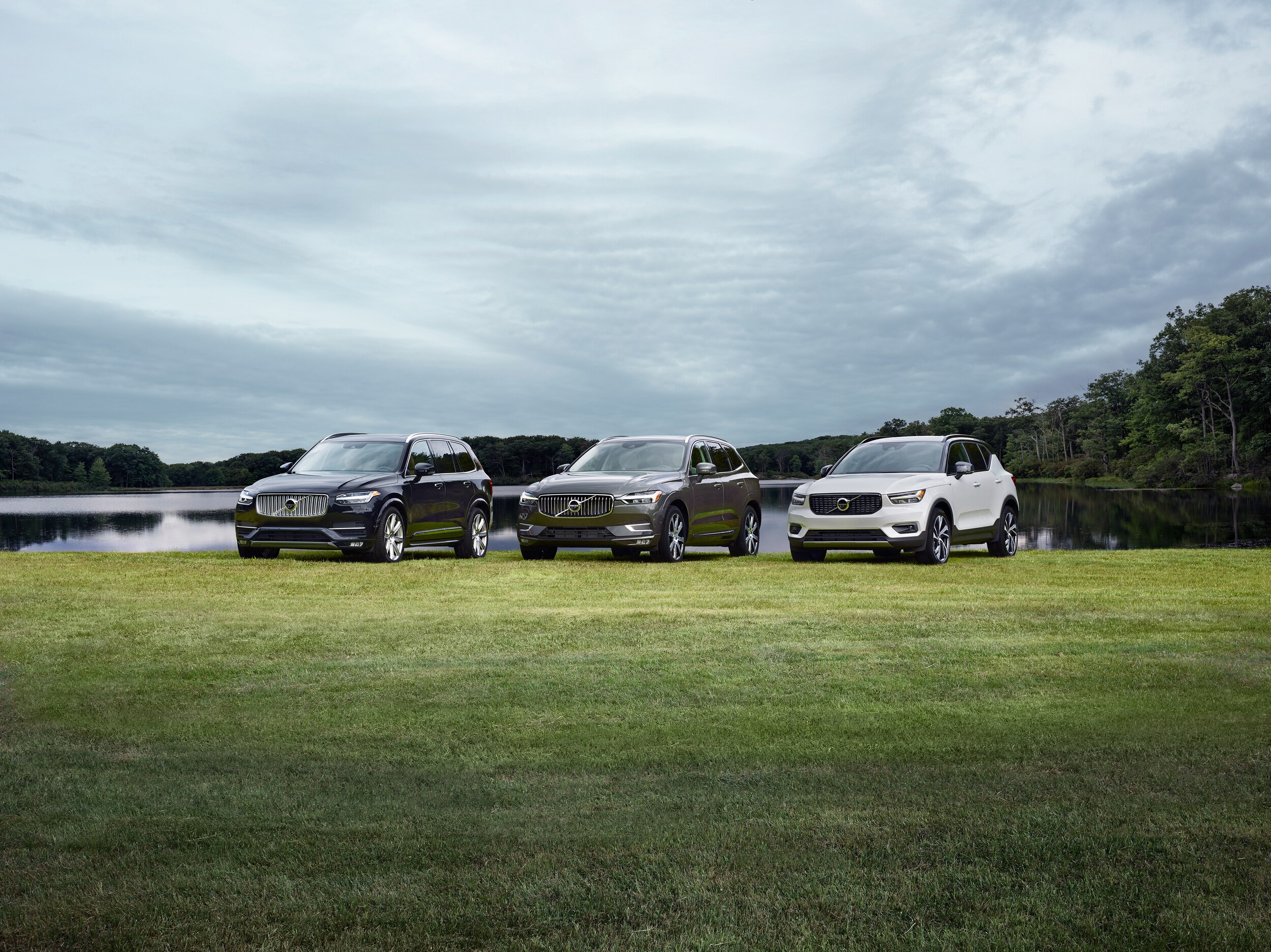 ​Say hello to Volvo's 2019 SUV XC lineup. The 2019 Volvo XC Range features three beautiful models. The seven-seat Volvo XC90, the sporty Volvo XC60, and the compact SUV Volvo XC40. Each model is fully equipped with modern safety features as well as technology to keep you focused on what matters most. They are designed with smart solutions to your driving needs as well as powerful engines under the hood. The 2019 Volvo XC lineup is a beautiful representation of what Swedish design is all about. To learn more about the 2019 Volvo Range XC models continue reading!
Volvo XC90
From the inside, out the Volvo XC90 has the versatility and space you need to load up with family and friends for that long weekend vacation. It features smart technology like a 360-degree camera that offers a bird's eye view as well as BLIS™ and Park Assist Pilot. For an added touch of luxury technology, this seven-seat SUV also features a Premium Sound System by Bowers and Wilkins. Revolutionary tweeter-on-top technology and unique air-ventilated subwoofer deliver a pure and clear sound experience.
Volvo XC60
The 2019 Volvo XC60 is the evolution of the dynamic Swedish SUV. The bold design comes together with a stunning interior. The technology is natural, and you'll drive from Essex to Burling with ease every time. The air suspension provides the perfect balance between comfort and handling. No matter the surface you are driving over, you'll experience a smooth drive. The Volvo XC60 has the latest technology that can help you avoid a collision for added confidence on Shelburne Rd.
Volvo XC40
The Volvo XC40 is the compact SUV that is made to inspire you. It is versatile, safe, and smart. There is a wireless phone charging station for less clutter and more convenience as well as a large touchscreen that puts all of your favorite entertainment features in one place. It is responsive to your driving action, so you experience agile and precise handling.
Come test drive a Volvo XC Range Model today at your dealership in Shelburne VT.